Martha Gonzalez will be part of the Sisterfire song talk for Smithsonian Folklife Festival July 5th 2020
Sisterfire SongTalk: Amythyst Kiah, Leyla McCalla, Martha Gonzalez, and Barbara Dane
When:
Sunday, July 5, 2–3 p.m. ET
Accessibility:
ASL interpretation,
real-time captioning available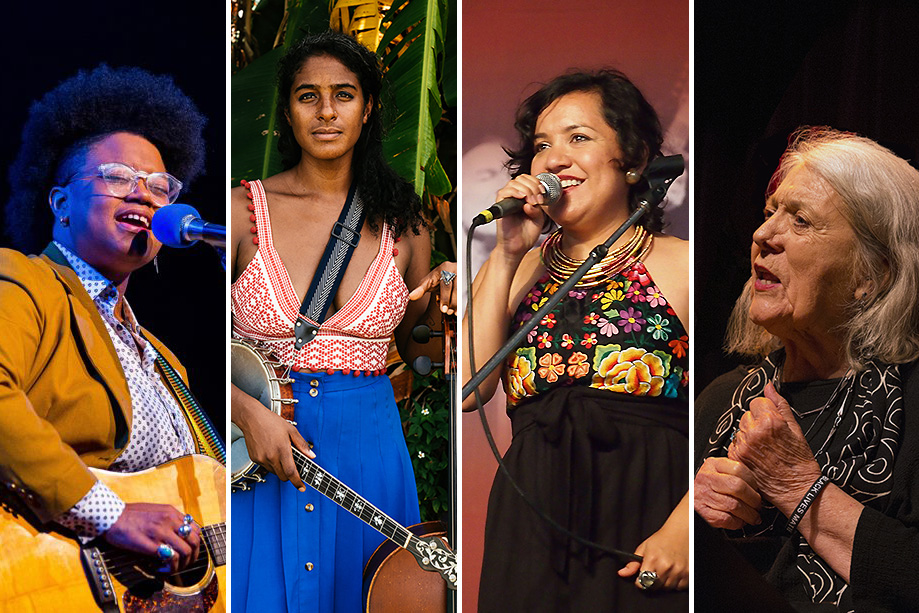 In this program, musicians spanning six decades sing and discuss social justice demands for systemic change. Produced and presented in collaboration with Roadwork, the Sisterfire SongTalk creates an inviting space for dialogue by combining song and dialogue.
The SongTalk genre, named by one of Roadwork's founders, Dr. Bernice Johnson Reagon, is situated in a congregational call-and-response space rooted in the Black church and Southern freedom movement that merged song with prose to call people to action.
These artists present offerings that mark this moment of social justice uprising. Barbara Dane, Martha Gonzalez, Leyla McCalla, and Amythyst Kiah, joined by Roadwork MC Nicole Barden, will address such questions as: how do you use your music to inspire action?